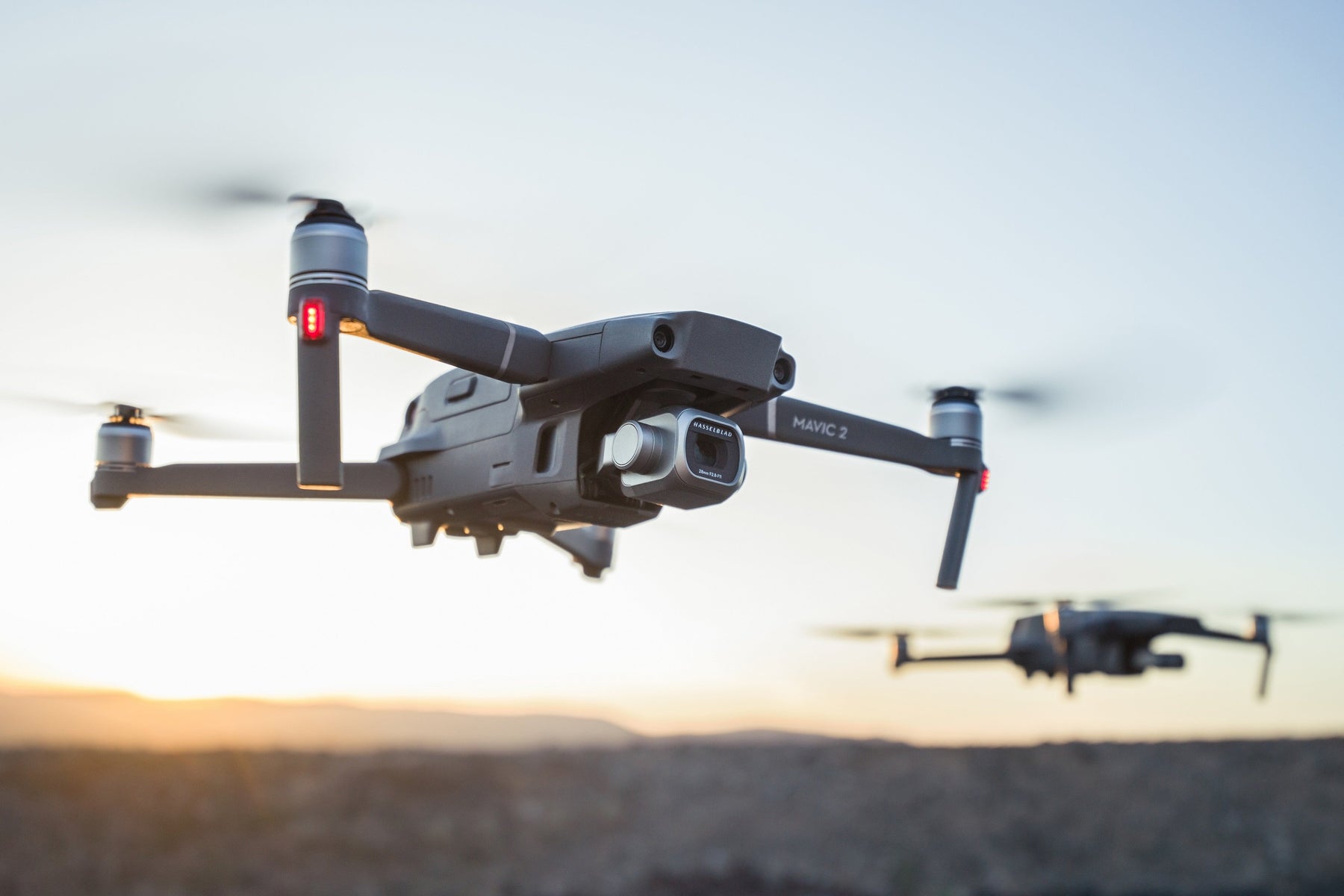 Seven Reasons for Choosing a DJI drone
Drone technology has experienced remarkable development over the last few years, resulting in many types of drones you can purchase. DJI stands for Da-Jiang Innovations, a leading drone-making company located in Shenzhen, Guangdong, although they have facilities worldwide.
Purchasing a drone isn't a decision you d want to make without obtaining the correct information and exploring all available options on the market.
If you are thinking of purchasing one and aren't sure about the main reasons, read the following text.
 1. Highly Trusted Brand
We already mentioned that DJI drones are a leading brand without any solid competition. One of the most recognized traits is that this company does not offer any devices in the so-called toy class. Instead, this brand doesn't offer devices below one thousand dollars.
Accordingly, it's logical that they put an accent on professionalism and high-end technology.
Luckily, there are enough options for every age group that differ in numerous specifications.
Multiple versions and models range in quality, price, and performance depending on the features you want to hold.
This said DJI drones aren`t devices just about anyone can afford.
If you are in a dilemma about whether or not DJI drones are right for you, check out numerous user reviews which show how customers perceive this company.
2. Parts
DJI drones are a rare drone company that offers a wide range of extra parts and accessories, which is essential since numerous tech companies don't have that accessibility for replacements and spare parts.
You can purchase a wide range of accessories, including trendy carrying pouches, extra replacement cables, the improved charger, batteries, protections, etc.
Recently, DJI has released many improved DJI adapters, DJI parts, and DJI accessories. Check the entire supply online.
3. A New Perspective
Purchasing a drone isn't just a mere trend you'd want to follow. Alternately, obtaining one of these innovative devices will provide you with a new perspective of the world as you know it.
Most user reviews state that having a drone is primarily a source of fun and a great hobby, especially for younger generations.
Although youngsters are the biggest age group, there is an increase in middle-aged and older folks that enjoy these innovative drones. Why? Mainly because they offer a lot of fun to the user.
There are numerous ways you can enforce fun by using a DJI drone, whether you make family videos, hard-to-get-shots of your lifestyle, making distinctive memories with your significant half, capturing any important life events, etc.
4. An Opportunity
As mentioned before, drones are not cheap; therefore, they might not be a good choice for an average person. However, DJI drones are an excellent investment if you want to make some extra money for professional photography, mapping, videos, real estate, etc.
According to recent surveys, more than 40 percent of users purchase DJI drones mainly for fun and business purposes.
Capturing professional images and videos isn't a timely process. However, you can sell them in no time, bringing the location to your customers.
For instance, if someone wants to book a specific venue for weddings or similar purposes, capturing the location with a DJI drone can provide an excellent service to individuals in the event planning branches. Seeing the location firsthand will help the organization book without actually being on the parcel- this is a great way to earn while saving others time and money.
All in all, owning a DJI drone can open up numerous business opportunities, especially for rising artists.
5. Nature Lovers
If you like to watch National Geographic photos and videos of wildlife, whales, and multiple nature shots, obtaining a drone will enable you to make images of the same quality.
Besides the mere images, DJI drones allow you to see nature from a different perspective, especially if you are too busy to travel far in the vacation time. Instead, you can visit a close tourist destination and use the drone for a hands-on experience.
We advise trying out the device in your neighborhood first to adjust to the whole concept and acknowledge the experience on a smaller scale.
6. Monitoring Device
Modern farmers tend to purchase DJI drones to monitor their farm businesses. Owning thousand-acre properties make it very hard for the owners to watch the whole area simultaneously.
Likewise, it's impossible to get a hold of every single employee and their effectiveness. Using a DJI drone for business purposes is a great way to boost productivity, monitor your employees, and catch sight of any potential hazards that might occur.
So, monitoring is another great purpose if you are thinking of purchasing a DJI drone.
7. Film Events
Imagine you want to attend a particular sporting event and aren`t able to get ahold of the tickets.
Purchasing a DJI drone will enable you to take shots, videos, and crucial moments of the event and keep them for a lifetime, whether you plan to share the footage with your family or keep them as dear memories.
Choosing the Right DJI Drone
Although DJI drones present high-end products that satisfy all of the universal needs one might think of, keep in mind particular models are not suitable for everyone.
Each model is unique and suited for diverse individuals depending on the different features, preferences, goals, experience, and price range.
While weighing out all the available options, think of your goals, skills, and essentials before actually purchasing. There are multiple guides online that explain the differences and compare your favorite features with the prices.
Summary
There are numerous reasons for choosing a DJI drone, including reliability, a wide range of spare parts and accessories, experiencing and gaining a whole new perspective, enjoying nature differently and innovatively, opening many business opportunities, using it as a monitoring device, filming events and parties, etc.
If you decide to purchase a DJI drone, we recommend looking up all available information and exploring every model the market has to offer. It would be best to choose the drone model according to your own preferences, wishes, and intentions.
Don't forget to share your experiences on the subject and state your opinion in the comment section. Check our
DJI store
to find the right drone for you.